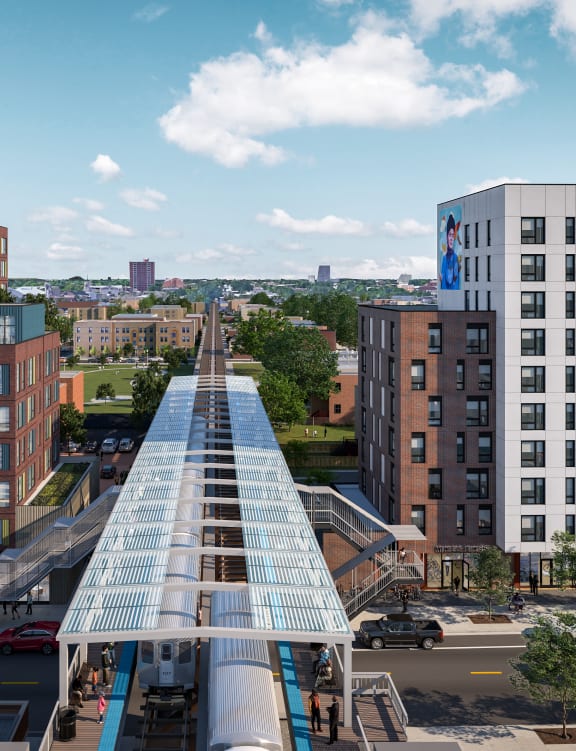 Welcome to 43 Green
A VISION FOR THE FUTURE

Located in Chicago's historic Bronzeville neighborhood on the South Side of Chicago, 43 Green is a multiphase residential and commercial project adjacent to the 43rd Street Green Line station at 43rd and Calumet. The development will consist of three mixed-use, mixed-income residential phases on the south side of 43rd Street, and a new office building on the north side of 43rd Street. Each of these exciting new buildings will feature ground-floor retail!

Construction is well underway for the first phase of 43 Green, located on the northeast corner of East 43rd Street and Calumet Avenue, directly adjacent to the 43rd Green Line CTA Stop. Future residents will be able to choose between studio, one-, and two-bedroom apartments.

The development will bring new investment, jobs, and housing to historic Bronzeville. 43 Green will enhance and expand the infrastructure of Bronzeville and serve as a catalyst for new opportunities for those who call Bronzeville home.
LEARN ABOUT OUR COMMUNITY PARTNERS AND NEWS
UPDATES
Meet Our Partners
Construction for Phase 1 is well underway! Upon completion, we will be excited to welcome our partner Momentum Coffee!
Housing Inquiries
We anticipate move-ins to begin in Spring 2023. To join our interest list and stay informed on updates relating to 43 Green, please click on the green chat bot at the bottom righthand corner of the website to submit your information. We will reach out to all individuals on the interest list starting this Fall.
In The News
On July 29, 2022, we celebrated topping off Phase 1 of 43 Green. Gathering with City and State officials, the teams behind the development, and the Bronzeville community, we had a wonderful morning discussing the exciting changes to come. To read more about this exciting event and to hear Mayor Lightfoot's remarks, head on over to Habitat.com!
REINVESTING IN THE COMMUNITY
Neighborhood Impact
43 Green is a partnership between full-service developer & property manager The Habitat Company and Bronzeville-based development company P3 Markets (Public, Private, Partnership).

As the first Equitable Transit-Oriented Development (eTOD) in the area, 43 Green's first phase will include 99 apartments, 5,000 square feet of retail space, and off-street parking. Living at 43 Green will allow residents the opportunity to live in an amazing neighborhood with having direct access to downtown Chicago.

Bronzeville is infused with rich history, and some of Chicago's most famous landmarks reside within the neighborhood. 43 Green is designed to activate 43rd Street by providing jobs, retail and necessities, transportation access, and high-quality, reasonably-priced housing to the community.

To view our drone video of the changing landscape in Bronzeville, please click here!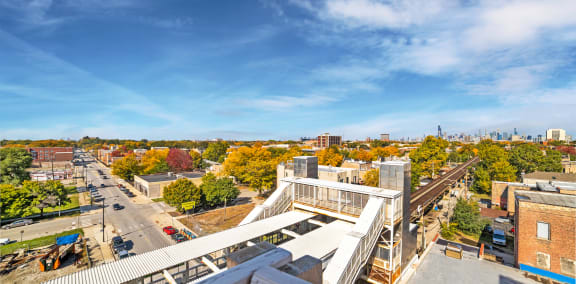 43 Green: Coming to you in 2023!